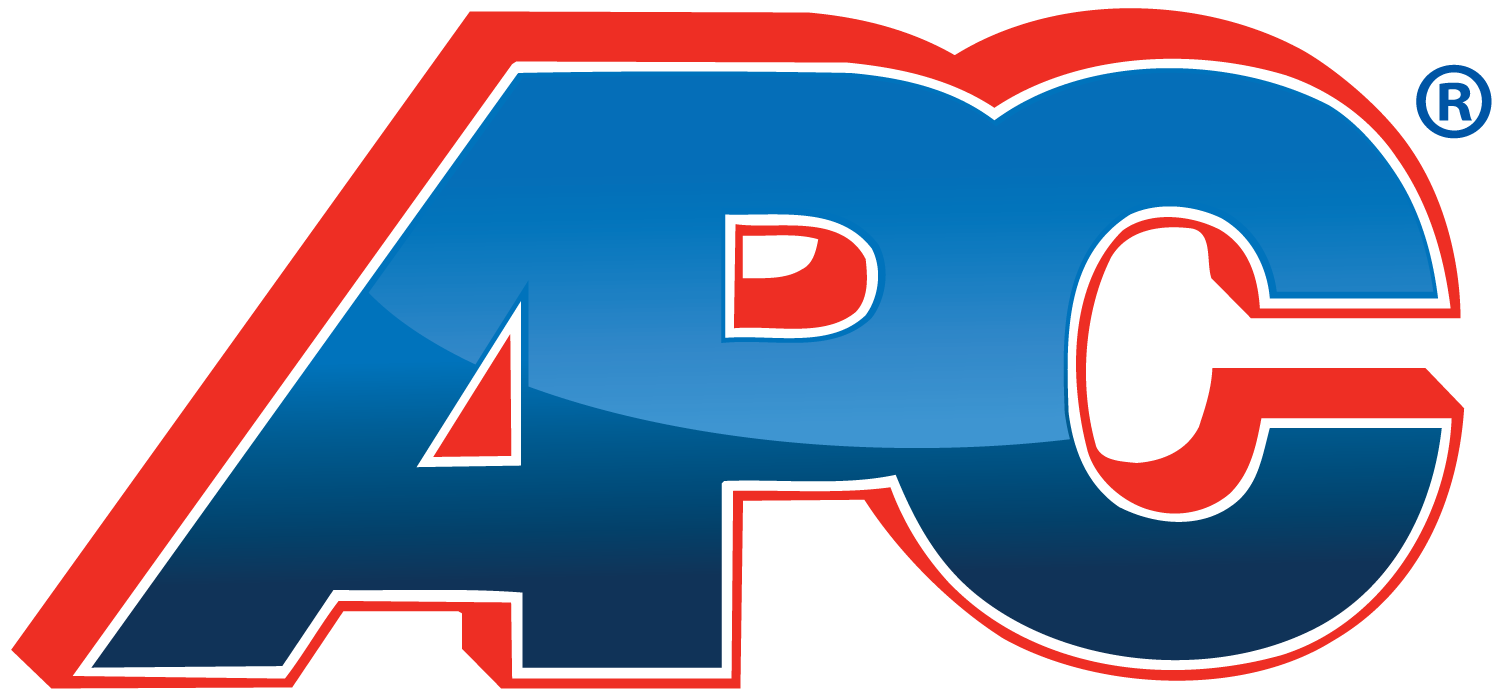 Terms of use
1. Terms of Use
Canusa Automotive Warehousing Inc. ("Canusa") maintains a web site currently located at apccat.com (the "Site). The Site and all of its content is provided to you subject to your compliance with these terms and conditions of use ("Terms of Use"). By accessing or using the Site you agree to be bound by these Terms of Use. If you do not agree to be bound by these Terms of Use, please do not access or use the Site.
2. Modifications to the Terms of Use
Canusa reserves the right to change these Terms of Use at any time and your continued access to or use of the Site after such changes indicates your acceptance of these Terms of Use as modified. It is your responsibility to review these Terms of Use regularly.
3. Ownership, Copyright And Trademark Notices
Canusa either owns the intellectual property rights in the underlying HTML, text, audio clips, video clips and other content that is made available to you on the Site, or has obtained the permission of the owner of the intellectual property in such content to use the content on our website. © 2020 Canusa Automotive Warehousing, Inc. All rights reserved. No part of the Site or the content may be reproduced, modified, distributed, sold, published, broadcast, retransmitted or circulated in any form without the prior written consent of Canusa, except to the extent that such use is for your personal, non-commercial use (to request such consent, please contact us at 519-268-7070 or writing to us at 2290 Scanlan St, London, ON N5W 6G7 Attention: Marketing Manager. All copies must include this copyright notice. APC (Auto Parts Centres) and Canusa are trademarks of Canusa in Canada and/or other countries. All other trademarks not owned or licensed by Canusa that appear on this Site are the property of their respective owners. Any unauthorized use of the Canusa trademarks or any third party trademark is strictly prohibited.
4. Registration
You may access areas of the Site by registering and creating an account with us. You agree to be responsible for maintaining the confidentiality of your passwords or other account identifiers which you choose and all activities that occur under your account. By registering on the Site, you agree that: i. your account and password are personal to you and may not be used by anyone else to access the Site; ii. you will not do anything which would assist anyone who is not a registered user to gain access to any registration area of the Site; iii. you will not create accounts for the purpose of abusing the functionality of the site, or other users; nor will you seek to pass yourself off as another user; and, iv. you will notify us immediately if you become aware any unauthorised use of your password or account identifiers by others.
5. Termination of Registration
If you no longer wish to have a registered account, you may terminate your account by sending an email to apccat@autopartscentres.com. If you no longer accept these Terms of Use, or any future modification to these Terms of Use, you must cease using the Site. Continued use of the Site indicates your continued acceptance of these Terms of Use. If, for any reason, we believe that you have not complied with these Terms of Use, we may, at our sole discretion, cancel your access to the registration areas of the Site immediately and without prior notice. We may terminate your registered account, at our sole discretion, by emailing you at the address you have registered stating that the agreement has terminated.
6. Electronic Communications
When you visit the Site or send e-mails to us, you are communicating with us electronically. You consent to receive communications from us electronically. We will communicate with you by e-mail or by posting notices on this site. You agree that all agreements, notices, disclosures and other communications that we provide to you electronically satisfy any legal requirement that such communications be in writing.
7. Viruses
The downloading of content is done at your own risk. Canusa cannot and does not guarantee or warrant that the Site or the content are compatible with your computer systems or that the Site or the content will be free of viruses, worms, trojan horses or disabling devices or other code that manifests contaminating or destructive properties. You are responsible for implementing safeguards to protect the security and integrity of your computer system and you are responsible for the entire cost of any service, repairs or connections of and to your computer system which may be necessary as a result of your use of the Site.
8. Disclaimer and Limitation of Liability
The site and the content are provided "as is" without warranty or condition of any kind. Use of the site or the content is at your own risk. Canusa does not make any representations, warranties or conditions about the quality, accuracy, reliability, completeness, currency, or timeliness of the site or the content. Canusa does not assume any responsibility for any errors, omissions or inaccuracies in the Site or the content. To the fullest extent permitted by law, Canusa disclaims all warranties, representations and conditions of any kind with respect to the Site and the content whether express, implied or collateral, including, without limitation, the implied warranties and conditions of merchantability, fitness for a particular purpose and non-infringement or that the Site or the content are or will be error-free or will operate without interruption. In no event will Canusa be liable, whether based on warranty, contract, tort, negligence, strict liability or any other legal theory, for any damages or any kind (including, without limitation, direct, indirect, incidental, consequential, special, exemplary, punitive damages, lost profits, loss of use, loss of data, personal injury, fines, fees, penalties or other liabilities), whether or not Canusa is advised of the possibility of such damages, resulting from the use of, or the inability to make use of, the Site or the content.
9. Communications Not Confidential
Canusa does not guarantee the confidentiality of any communications made by you via e-mail or otherwise through the Site. If you wish to provide information of a confidential or sensitive nature to Canusa, please contact us directly by telephone.
10. No Unlawful or Prohibited Use
You agree that you will not, without our prior written permission, use the Site and the content for purposes other than your own personal non-commercial use and benefit. You may not frame the Site or the content or any part thereof on any commercial or non-commercial internet web site. You acquire absolutely no rights or licences to the Site or the content other than the limited right to use the Site and the content in accordance with these Terms of Use. You agree that you will not use the Site for any purpose that is unlawful. Except as expressly provided in these Terms of Use, any reproduction, retransmission, distribution, sale, republication, modification, translation of or creation of derivative works based on the Site or the content, in whole or in part, and any decompilation disassembly, reverse engineering or other exploitation of the Site, without prior written permission, is strictly prohibited.
11. Third Party Sites
The Site may provide links to third party web sites. Canusa does not endorse the information contained in those web sites or guarantee their quality, accuracy, reliability, completeness, currency, timeliness, non-infringement, merchantability or fitness for any purpose. The content in any linked web site is not under our control and if you choose to access any such web site, you do so entirely at your own risk.
12. Compliance with Applicable Laws
The Site and all services rendered by Canusa via the Site are controlled, operated and administered by Canusa from its offices within Canada. Canusa makes no representation or warranty that the Site or any of the services are appropriate or available for use at any locations outside Canada. If you access the Site from outside Canada, you are responsible for compliance with all applicable laws. You may not export any of the content accessible through a Canusa Site in violation of applicable export laws and regulations.
13. Governing Law & Jurisdiction
These Terms of Use will be interpreted, construed and governed by the laws in force in the Province of Ontario, Canada, without reference to its conflict of laws principles. By accessing the Site or using the services, you agree to submit to the jurisdiction of the courts of the Province of Ontario and to waive any objections based upon venue in connection with any such dispute and including any claim involving Canusa or its affiliates, subsidiaries, employees, contractors, officers, directors, telecommunication providers and content providers. You agree that any cause of action or claim that you may have with respect to your use of the Site must be commenced within one year after the act or omission giving rise to the claim or cause of action arose.
14. Warranties & Limitation of Liability
No Warranties THE SERVICE, THE SITE AND ALL INFORMATION, CONTENT, MATERIALS AND SERVICES RELATED TO THE FOREGOING ARE PROVIDED "AS IS." TO THE FULLEST EXTENT PERMISSIBLE UNDER APPLICABLE LAW, WE AND OUR AFFILIATES DISCLAIM ALL WARRANTIES, EXPRESS OR IMPLIED, INCLUDING, BUT NOT LIMITED TO, ANY WARRANTIES OF MERCHANTABILITY, FITNESS FOR A PARTICULAR PURPOSE, TITLE, NON-INFRINGEMENT, NON-INTERFERENCE, SYSTEM INTEGRATION, AND ACCURACY OF DATA. APPLICABLE LAW MAY NOT ALLOW THE EXCLUSION OF CERTAIN IMPLIED WARRANTIES, SO THE ABOVE EXCLUSION MAY NOT APPLY TO YOU. WE AND OUR AFFILIATES DO NOT WARRANT THAT YOUR USE OF THE SERVICE WILL BE UNINTERRUPTED, ERROR-FREE OR VIRUS FREE. THE SUBMISSION OF ANY PERSONAL CONTENT AND THE DOWNLOAD OR UPLOAD OF ANY MATERIAL THROUGH OUR SERVICE AND/OR SITE IS DONE AT YOUR OWN DISCRETION AND RISK. YOU WILL BE SOLELY RESPONSIBLE FOR ANY DAMAGE TO YOUR COMPUTER SYSTEM OR LOSS OF DATA THAT MAY RESULT FROM THE DOWNLOAD OR UPLOAD OF ANY SUCH MATERIAL OR FROM RELIANCE UPON THE SERVICES, AND YOU ARE ADVISED TO MAINTAIN OFFLINE BACKUP COPIES OF ALL INFORMATION SUBMITTED BY YOU (AS ALLOWED BY YOUR EMPLOYER). WE ARE NOT THE PROVIDER OF, AND MAKE NO WARRANTIES WITH RESPECT TO, ANY THIRD-PARTY OFFERINGS. WE DO NOT GUARANTEE THE SECURITY OF ANY INFORMATION TRANSMITTED TO OR FROM THE SITE; AND YOU AGREE TO ASSUME THE SECURITY RISK FOR ANY INFORMATION YOU PROVIDE USING THE SERVICE. NO REPRESENTATION OR WARRANTY IS MADE THAT THE SERVICES PROVIDE COMPREHENSIVE OR ACCURATE INFORMATION. WE RESERVE THE RIGHT TO FILTER, MODIFY OR REMOVE CONTENT, MEDIA, INFORMATION, OR ANY OTHER MATERIAL FROM THE SERVICES AND FROM THE OUTPUT OF THE SERVICES. YOU UNDERSTAND THAT WE HAVE DEVELOPED OUR TECHNOLOGIES TO FIND INFORMATION THAT WE BELIEVE WILL BE MOST RELEVANT AND INTERESTING TO YOU. ACCORDINGLY, WE MAY IN OUR DISCRETION FILTER OUT LINKS TO CONTENT AGGREGATORS, SEARCH ENGINES, OR OTHER ONLINE SERVICES WHOSE TECHNOLOGIES AND SERVICES, IN OUR SOLE OPINION, ARE INCONSISTENT WITH THESE OBJECTIVES. Limitation of Liability USE OF OUR SERVICE AND/OR THE SITE IS AT YOUR OWN RISK. IN NO EVENT WILL WE OR OUR AFFILIATES OR ANY THIRD PARTY, BE LIABLE FOR ANY INDIRECT, INCIDENTAL, CONSEQUENTIAL OR SPECIAL DAMAGES IN CONNECTION WITH THESE TERMS, WHETHER OR NOT SUCH DAMAGES WERE FORESEEABLE AND EVEN IF WE WERE ADVISED THAT SUCH DAMAGES WERE LIKELY OR POSSIBLE. YOU ACKNOWLEDGE THAT THIS LIMITATION OF LIABILITY IS AN ESSENTIAL TERM BETWEEN YOU AND US RELATING TO THE PROVISION OF THE SITE, AND THE SERVICE, AND WE WOULD NOT PROVIDE THE SITE OR SERVICE TO YOU WITHOUT THIS LIMITATION. Indemnification YOU AGREE TO INDEMNIFY, HOLD HARMLESS AND, AT OUR OPTION, DEFEND OUR COMPANY (INCLUDING OUR AFFILIATES, OFFICERS, DIRECTORS, EMPLOYEES, AGENTS, LICENSORS, SUPPLIERS AND ANY THIRD-PARTY PROVIDERS) FROM AND AGAINST ALL DAMAGES, LIABILITIES, AND EXPENSES, INCLUDING REASONABLE ATTORNEYS' FEES, RESULTING FROM ANY VIOLATION OF THESE TERMS.
15. General Provisions
These Terms of Use and our Privacy Policy, including any documents referenced herein or therein, constitute the entire agreement between Canusa and you pertaining to the subject matter hereof and supersede all prior or contemporaneous communications and proposals, whether electronic, oral or written, between you and Canusa with respect to the Site and the services. A printed version of these Terms of Use and of any notice given in electronic form shall be admissible in judicial or administrative proceedings based upon or relating to these Terms of Use and our Privacy Policy, to the same extent and subject to the same conditions as other business documents and records originally generated and maintained in printed form. Our failure to insist upon or enforce strict performance of any provision of these Terms of Use shall not be construed as a waiver of any provisions or right. If any of the provisions contained in these Terms of Use are determined to be void, invalid or otherwise unenforceable by a court of competent jurisdiction, such determination shall not affect the remaining provisions contained herein.
16. Privacy
Please review our Privacy Policy at apccat.com/privacy.
17. More Information
For more information about the Terms of Use, or to request permission to reproduce or distribute material on this site, please contact us at 519-268-7070 or in writing to us at 2290 Scanlan St, London, ON N5W 6G7 Attention: Marketing Manager.
Any rights not expressly granted herein are reserved.